Educational Scholarships
ZACL extends financial support in the form of scholarships to meritorious students, one each in Agriculture and Engineering degree course annually. These scholarships are awarded based upon merit cum financial background i.e. 85% for merit and 15% for the parental income status.
The minimum eligible percentage criteria for scholarship in Engineering is 70% and in Agriculture 60% respectively. Engineering students should have secured admission for the degree course in Engineering affiliated to Goa University or BITS PILANI, Goa. Scholarship in Agriculture is restricted to admission in recognized Agriculture Universities of Maharashtra and Karnataka.
In addition, Zuari awards annual scholarships to four neighbouring high school students who excel in SSC examination. These high schools are located in the company's neighbourhood at Zuarinagar, Sancoale, Velsao and Cansaulim.

Merit Scholarship for Meritorious Students from Local High Schools
Scholarship to Promote Higher Education in Agriculture and Engineering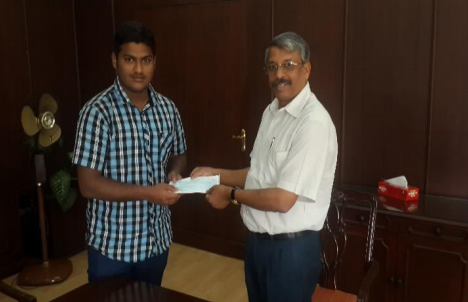 Read